-
🐶🥏 INTERACTIVE INSANE BALL 🐶🥏
🐶😪 ¿YOUR PUPPY GETS EASILY BORED OF HIS TOYS? 🐶😪
Choosing the best fun option for your pet is not an easy task, however PatPet® brings you the best fun options, with the INTERACTIVE CRAZY BALL your best friend will spend long hours of entertainment and fun without getting bored easily. It is soft, strong and durable.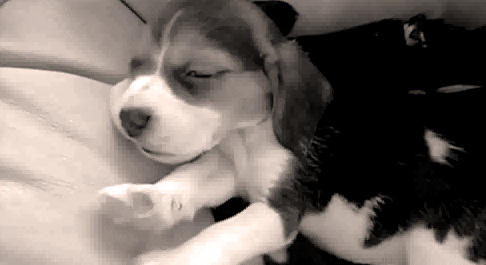 💫💥 SENSORY AND INTERACTIVE TOY💫💥
The crazy ball has a novel and sensory system that will capture all the attention of your pet in seconds, produces vibrations effects and fun sounds allowing a game for long hours.
👌 RESISTANT MATERIALS 👌
Save money buying toys for your pet every week, the interactive ball is made of soft materials resistant to bites and squeezing of your furry, inside it has an ABS plastic anti-fall ball that withstands strong blows and its velcro closure does not allow it to come off or break.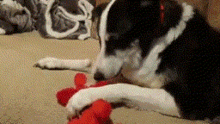 😄👽 UNIQUE AND FUN DESIGNS 😄👽
This incredible and fun interactive ball has a cute and cute design, its monstrous and striking figures will capture the total attention of your pet; remember that they are gentle on your pet's gums and teeth.
👏🏼💫 USE WITH OR WITHOUT BATTERIES 👏🏼💫
For a much longer operation and battery saving of the crazy ball, your pet can use it with or without batteries, to activate its movements and sensory sounds place the batteries in the back, these will be active between 15 - 20 seconds, then
they will go out until a new squeeze.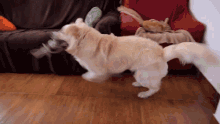 🥏🐶THIS IS HOW YOU SHOULD USE IT 🥏🐶
You can choose the operation of the interactive ball according to the tastes and games of your pet, this is how you activate the crazy ball:

Open the velcro on the ball to remove the ball from inside and install the batteries.
     Remove 2 screws with a small screwdriver to release the cover and insert the batteries.
     When you receive it, remove the insulating strip and press the switch button.
     Press the button and shake aggressively to activate the device; If it does not activate, press the button and shake again.
     Install the ball back inside the stuffed animal and start playing with your pet.
     The ball stops automatically after 15-20 to save batteries, activate it again by tapping or throwing it at your pet.
🤔 ¿WHY SHOULD YOU HAVE THE INTERACTIVE INSANE BALL? 🤔
🐶 New and fun interactive crazy ball, it produces movements and sounds that will capture the attention of your pet.
🥰 The crazy ball has an eye-catching and fun design for your pet to play for hours.
😺 It is ideal for home games, it does not damage surfaces or cause damage to your pet's gums.
🐶 Its materials are soft, durable and resistant to bites, scratches and squeezes.
🥰 The ideal toy for dogs and cats of any age, they will make your pet's life happy and healthy by promoting play and physical activity.
😺 Operation with or without batteries, optimizing the useful life of the toy.
🐶 You can wash the crazy ball teddy after several days of play to avoid bad odors from your pet's saliva.
SPECIFICATIONS:
     Works with AAA batteries (not included)
     Materials: Plush, abs plastic, velcro.
     Details of the figures: Embroidery.
     Water resistant plush.
😻🐶 GIVE YOUR PET HOURS OF EXTRA FUN! 😻🐶

⚠ Attention ⚠
This product is in high demand!
Few units are available.
DO NOT MISS THIS OPPORTUNITY!
🏃‍♀️ DO NOT LET THEM FINISH WITHOUT WEARING IT 🏃‍♀️

✔  Todos nuestros productos son preparados siguiendo protocolos de higiene y desinfección.
✔ Pago 100% seguro al recibir tu producto en casa.
✔ Siéntete libre de comunicarte a través de WhatsApp si necesitas ayuda.
✔ Si el producto llega dañado, lo reemplazaremos por uno nuevo.
✔ Todos los productos están con envío gratuito, no tienes que pagar nada más de lo acordado en la web.